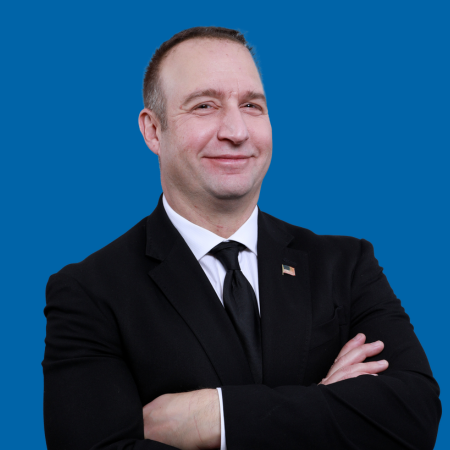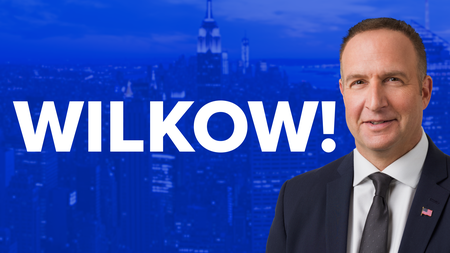 About Andrew Wilkow
In summer 1998 Andrew Wilkow was hired for his full-time radio show at 100.1 WCLG-FM in Morgantown, WV. Andrew moonlighted as a bartender, doorman and DJ at local bars. His politics caused friction among his co-workers, something that became part of his radio show. This was the beginning of Andrew becoming a "talker" on the radio.

In January 2001 Andrew was hired to be the mid-day DJ at Radio 104 WMRQ, an alternative rock station in Hartford, CT. In a cradle of political correctness and liberal thinking Andrew hit a nerve. He made immediate waves with the listeners and instant enemies among the staff. On September 11th , 2001 the United States suffered the worst terrorist attack in history. Andrew left the radio station that day to volunteer at the Red Cross blood and supply drive. The program director, Todd Thomas, then freed Andrew to take his shift straight into politics and opinion. Little by little he built an audience and made Name for himself in a top 50 radio market.

In 2003, Andrew transferred to 810 AM WGY, at a sister station cluster in Albany, NY, where they had an opening for a full-time talk show host. At the same time Mark Levin was moved to the full-time schedule at WABC in New York and Andrew took over his Sunday talk show on WABC.

In the summer 2005 Mel Karmazin, the CEO of Sirius Satellite Radio, had been driving in a rent-a-car that did not have Sirius. He was listening to WABC when Andrew was doing his show. He made a note "to hire this guy". "The Andrew Wilkow Show" was launched on Sirius in August of 2006. The show has since rebranded as "The Wilkow Majority" and continues to air daily on SiriusXM Patriot at Noon Eastern.

Fast forward to 2022, and Wilkow! joins the Salem News Channel video lineup weekdays at 5pm Eastern.