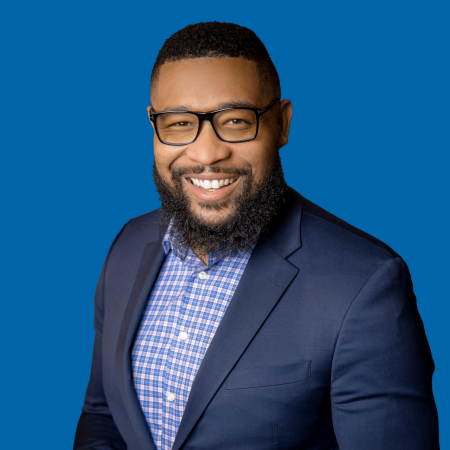 About Brandon Tatum
Brandon Tatum's "The Officer Tatum Show" already has a massive following with over 3 million followers on social media platforms, including 1.9 million subscribers on YouTube, and nearly 900,000 followers on Instagram. The addition of a nightly show on Salem News Channel, the nationally syndicated radio show and a podcast on the Salem Podcast Network will only increase his influence and reach to listeners young and old across the country.
"Words cannot describe what a blessing it is to be a part of the Salem family," said Brandon. "I am incredibly humbled and honored to continue the legacy of the great Larry Elder."
Brandon co-founded Blexit with Candace Owens, an organization dedicated to changing the narrative in the black community through education, community outreach, and empowerment. He has spoken at 30 universities and been invited to the Trump White House.
"My mission in life is to serve God with the gifts he has given me," said Brandon. "Being the voice of and for the people is one of those gifts." Brandon is a seven-year veteran of the Tucson Police Department, where he rose through the ranks to become a member of the SWAT team and was Public Information Officer.
Brandon is a devout Christian who is married to Corinne, with two sons.